That would seem to be in line with our U.S. Constitution regarding rights of the states.
Article I Section 8 spells out the specific powers of Congress. None of those powers cover this area. Thus, Amendment X comes in to play. It states, "The powers not delegated to the United States by the Constitution, nor prohibited by it to the States, are reserved to the States respectively, or to the people."
Taking that into account, if the state has the power to mandate vaccinations to protect the general population of that state during a 17% case death rate it would also seem to be the case that a state could reject a Federal mandate (which would not be covered constitutionally) when there is only 0.17% fatality rate associated with the virus.
Especially in light of how the written decision is framed, "under the pressure of great dangers." Again, a 17% case death rate is a great danger, whereas a 0.17%, not so much.
Therefore, logically, if there is no "great danger" the state would be rightfully, and constitutionally, upholding the fundamental of personal freedom by defying a Federal vaccination mandate as well as passing legislation forbidding vaccination as a condition of employment within their state.
Know your rights. Protect your rights.
You, your family and friends can start by watching the award-winning In Search of Liberty Constitution movie. It is a great refresher or educational tool about our freedom, our rights, our liberty. Following the movie, check out the more in-depth study offered by Building Blocks for Liberty in their three-hour Constitution Boot Camp Streaming Home Edition or consider Constitutional attorney KrisAnne Hall's online Liberty First Society.
It is up to each of us, to first know our rights to then defend our rights.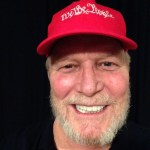 by Scott D. Welch, Patriot
Direct descendant of 8 Americans who fought in the Revolutionary War
Cousin of Patrick Henry