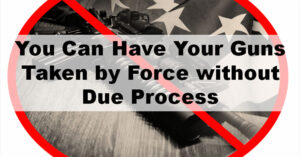 Any and every time there is a mass shooting in America the gun grabbers take to the media and demand gun control or gun confiscation.  This, as every Patriotic American knows, clearly violates our Second Amendment.  Those advocating to take away arms from Citizens are either ignorant/clueless regarding America's rights or are oppressive/suppressive regarding personal rights and freedom.
Our Founders were not stupid when they provided us with our Second Amendment, nor any of the others.  They knew world history and what happens when the people cannot defend their state, their property, their person.
As Patrick Henry said, "Where and when did freedom exist when the power of the sword and purse were given up from the people?"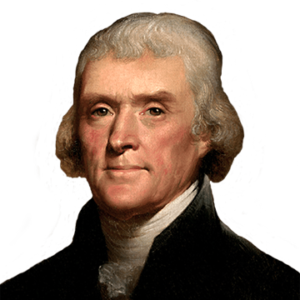 Thomas Jefferson said, "For a people who are free, and who mean to remain so, a well organized and armed militia is their best security."  Thus, if you cannot possess arms you cannot remain free from tyrants or those who wish to exert control.
And Samuel Adams declared, "The Constitution shall never be construed... to prevent the people of the United States who are peaceable citizens from keeping their own arms."
Back to the topic at hand.  Just how bad are Red Flag Laws?
Your speech or behavior could be considered a red flag by a friend or relative (or an enemy) and based on what you said a person could go to a judge and potentially be able to have the police confiscate your guns.
When Red Flag Laws are used there is a clear and absolute violation of both the First and Second Amendments.
Any others? Please, read on.
Amendment IV reads in part: "The right of the people to be secure in their persons, houses, papers, and effects, against unreasonable searches and seizures, shall not be violated."  This one is also violated because the person who reported you assumed you might commit a crime with your gun and that is certainly an unreasonable assumption, especially if you have zero prior incidents.  There is no probable cause, which is based on evidence and not opinion of what might be.
Then there is the Fifth. "No person shall be ... deprived of ... property, without due process of law."  There is absolutely no due process with a Red Flag Law.
Moving on to our Sixth Amendment: this one is violated because the person whose guns were seized via a Red Flag Law were not "informed of the nature and cause of the accusation; to be confronted with the witnesses against him; to have compulsory process for obtaining witnesses in his favor, and to have the assistance of counsel for his defense."  In VI, there are four required conditions that should be met before any thought of confiscation.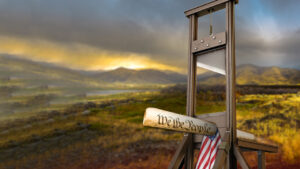 In one fell swoop half of our Bill of Rights has been violated!
And, because Red Flag Laws violate a Citizen's due process, our Fourteenth Amendment is shredded.  "No state shall make or enforce any law which shall abridge the privileges or immunities of citizens of the United States; nor shall any State deprive any person of life, liberty, or property, without due process of law."
It can easily be seen that states which have already passed Red Flag Laws are torching our US Constitution and those who are considering passing such a bill are ready to join the ranks of the unconstitutional.
One must remember that elected representatives take an Oath of Office and most, if not all, swear that they will support and defend our US Constitution.
By passing any form of a Red Flag Law those who are supposed to support and defend our US Constitution, and thus our rights, are clearly violating their Oath and should be removed from office.  Not by vote.  By law.
In order to ensure our Freedom, our Liberty, our Rights, we must remain true to our U.S. Constitution.  And we MUST demand that those elected to represent us do the same!  Or, they must be expelled from office.
There are many ways to learn and/or teach the basics.  You can start by watching the award-winning In Search of LibertyConstitution movie.  For more in-depth study you can enroll in a one-day Constitution Boot Camp from Building Blocks for Libertyor consider joining KrisAnne Hall's Liberty First University.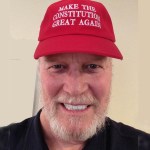 by Scott D. Welch, Patriot
Direct descendant of 8 Americans who fought in the Revolutionary War
Cousin of Patrick Henry