Here is the interesting part...in surveys conducted of American Citizens in 2021 they overwhelmingly would like to see Voter ID:
A Harvard-Harris poll found 87% believe voters should have to show a valid ID to vote.
A Monmouth University survey found that 8 out of 10 of those questioned support requiring voter ID (91% of Republicans, 87% of independents, 62% of Democrats).
Rassmussen Reports surveyed American Citizens about Voter ID. Should voters be required to show photo identification before being allowed to vote? Yes: 69% Blacks, 74% Whites, 82% Other Minorities.
A CNN poll found nearly 2/3 (64%) of respondents said that requiring voters to provide photo identification before casting a ballot would make elections 'more fair.'
In other words ... We the People want Voter ID. Period.
What can be done?
Patriots must call, write or email their elected representative, regardless of party, and demand that they follow their Oath of Office to ensure that only Citizens vote. Remind them that our U.S. Constitution states Citizens, no one else, have the right to vote. Period.
Demand your representative votes against any legislation that does not require Voter ID.
Yes. You are one voice. You are one vote. But together, We the People are many.
Staying true to our U.S. Constitution is the only path to safeguard freedom and liberty in America for ourselves and our posterity.
Know your rights. Defend your rights. Exercise your rights.
Learning the basics is easy. Pick up a copy (or stream) the award-winning In Search of Liberty Constitution movie. It is a great refresher or educational tool. Following the movie, check out the more in-depth study offered by Building Blocks for Liberty in their three-hour Constitution Boot Camp Streaming Home Edition or consider Constitutional attorney KrisAnne Hall's online Liberty First University.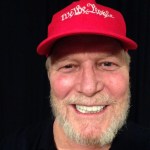 by Scott D. Welch, Patriot
Direct descendant of 8 Americans who fought in the Revolutionary War
Cousin of Patrick Henry